Strong work ethic, confidence and a desire to learn are attributes that can be instilled at a young age and carried through adulthood.
Our Preparing for Success focus area is centered on providing the communication, teamwork and critical-thinking skills people need to grow and adapt throughout their life and career.
This begins with building a strong foundation of social-emotional skills for young children by supporting the capacity and quality of Early Childhood providers and programs across our two regions. In Afterschool, the Foundation seeks to support activities outside the classroom that play a critical role in allowing children and teens to explore their interests and talents, ultimately preparing them for tomorrow's workforce. For Young Adults & Working Families, the Foundation looks to create pathways for people to achieve greater economic mobility through honing technical and employability skills that are necessary to access good jobs and that fill current and future skills gaps in the economies of the two regions we serve.
Focused on Success at Each Stage of Life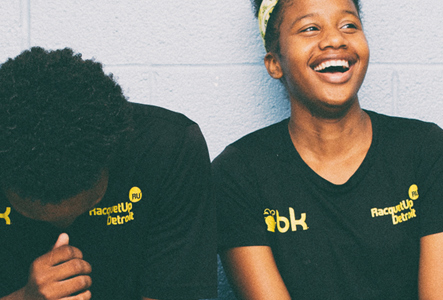 Apply For A Grant
Organizations in Western New York and Southeast Michigan within our four core funding areas are now welcome to apply through our online process.
Apply now