Ralph C. Wilson, Jr.
1918-2014
Honesty. Work ethic. Modesty.
Helping others. Keeping one's word.
They're Midwestern qualities. And no one personified them more than Ralph C. Wilson, Jr.
Born in Columbus, Ohio in 1918, Ralph was raised in the Detroit area—the place he'd call home for the rest of his life. After graduating from the University of Virginia, his law studies at the University of Michigan were interrupted by his World War II naval service in both the Atlantic and Pacific theatres. Ralph returned from military duty to work in the insurance business owned by his father, an experience that influenced the rest of his career. Over time, he brought his special brand of personality, compassion and hard work to a number of industries, including construction, radio and television, and professional football. He was best known, however, as the founder and 54-year owner of the Buffalo Bills—his proudest and most significant professional achievement.
Most comfortable in a blue sweater, Buffalo Bills shirt and tennis shoes, Ralph shied away from flash and championed difference makers from all walks of life. Because for him, people mattered more than tangible things. He put that conviction into action—even making sure that everyone in the Buffalo Bills organization (from top executives to custodial staff) got the chance to travel to each of the team's four Super Bowls.
For Ralph and his wife, Mary, Buffalo Bills fans made team ownership an incredible experience. Walking through the stadium after a game, they were always greeted by the affection and appreciation of the fans, and inspired by their loyalty to the team that meant so much to the Western New York community.
Ralph's essential qualities were clear for all to see. An optimist and a fierce competitor, he was guided by clear convictions. A person of unquestioned integrity, he believed in always playing by the rules, and expected, received and reciprocated deep loyalty from those close to him. These characteristics earned him the trust of many—and the freedom to seize chances in business, sports and life.
He woke up each day laughing. He loved life. He loved people.
So fittingly, his lasting gift to the world is this:
the Foundation that bears his name—and promises to create lasting change for every person, neighborhood and community it touches.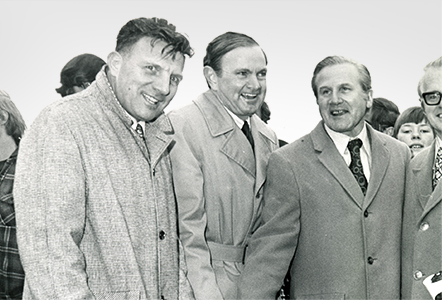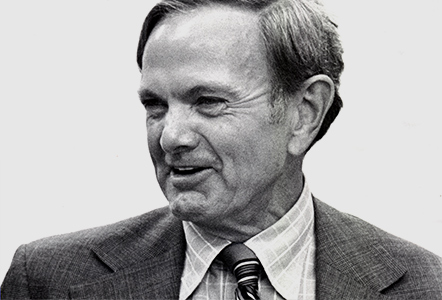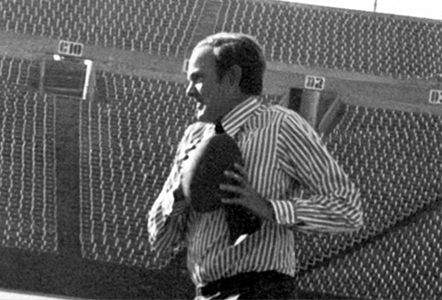 Building A Strong Foundation
Throughout his life, much was written about Ralph's success and influence in both business and football. The Ralph C. Wilson, Jr. Foundation is poised to become an equally important testament to his spirit, which helps guide who we are, what we do and how we help shape communities.
His passing at the age of 95 in 2014 gave rise to his ultimate act of generosity: Proceeds from the highly successful sale of his beloved Buffalo Bills of the National Football League have been directed by him into the Foundation, making it one of the largest in the nation.
Consistent with his desire to have an impact on everything he touched, Ralph directed that this Foundation spend down its entire corpus within twenty years—ensuring our work will be completed within the lifetimes of those who knew him best and that its impact will be immediate, substantial and measurable.
Our team is proud to rise to the challenge with gratitude for his trust, humility for the magnitude of that responsibility, and true joy for the chance to be stewards of foundational change that reflects Ralph's spirit and wishes.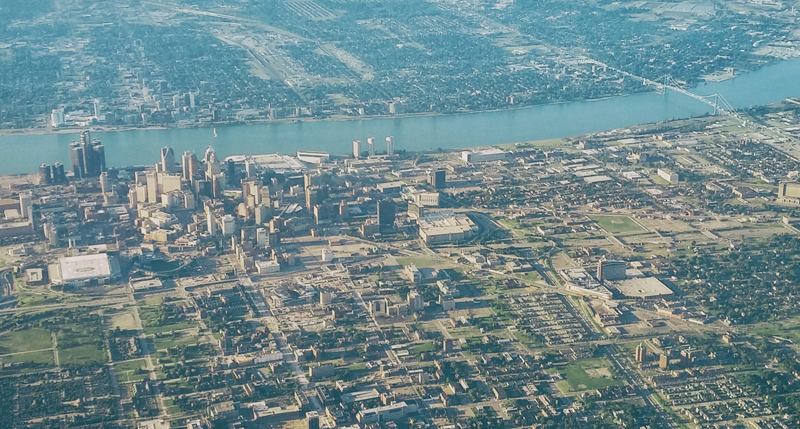 Apply For A Grant
Organizations in Western New York and Southeast Michigan within our four core funding areas are now welcome to apply through our online process.
Apply now